What does part shade mean?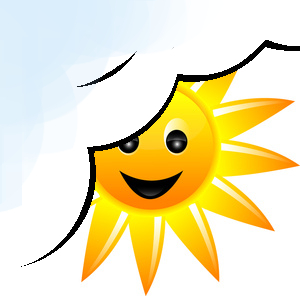 Generally plants that require "part shade" need 3 – 6 hours of direct sunlight a day. Plants under the categories "Perennial Part Shade Plants" and "Annual Part Shade Plants," will grow better in part shade than in full sun or shade. However, there are also dozens of species that will grow beautifully in part shade in the Sun and Shade categories. You will see these preferences listed in the list of plant characteristics:
Spread : 36"
Exposure : Sun, Part Shade
Uses : Landscapes, Beds, Containers
We tried to categorize each plant by how it grew best in southeastern South Dakota. Plants on the west side of buildings are best chosen from Sun/Part Shade Categories. Whereas, plants on the east side of the house are well chosen from the Shade/Part Shade categories.
Add to your list