Perennial Shade Plants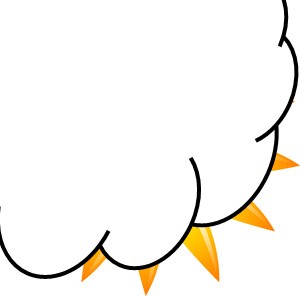 A plant that requires "shade" generally can only tolerate three hours or less of direct sunlight a day. We have designed our website by categorizing plants under three categories – sun, shade and part shade. We have placed each plant under the category where it will grow best. However, if the plant can also tolerate other conditions, we have listed it in the plant details. I.e.
Exposure : Sun, Part Shade

A perennial is a plant that lives for several years. Perennials include flowering plants, shrubs and trees. Perennials grow and flower during the spring and summer. They die back during the fall and winter. They are a good choice in your garden or landscape in areas that you do not want to think about each year.
Perennials vary in the length of their blooming season. Some perennials, such as gaillardia, heliopsis and veronica, bloom from spring to fall. Others, such as ajuga, houttuynia and stachys, have shorter blooming seasons scattered throughout the growing season. Most people choose to plant a variety of perennials, so there flower bed is always in bloom.
We have over 275 varieties of perennials from about 85 species. They vary in care from the easy-to-care-for hosta and daylily to the higher maintenance garden phlox or Japanese Banana tree. Feel free to browse our site, or head over to our nearest location for a vast selection of flowers to stimulate your gardening creativity.
Add to your list