Perennial Vines and Ivy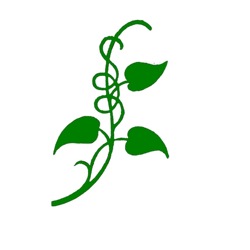 Hedera is a genus of vines native to Europe, Macaronesia, Africa and Asia. The common name for hedera is ivy. Ivy is known to grow over 100 feet high, providing it has the right environment to climb.
In zone 4, perennial ivies should be planted in locations sheltered from the winter sun and wind. This will give them a better chance of surviving. Most of the perennial ivies we carry are hardy to zone 5. Either plant them in really sheltered areas, raise them as an annual or use them as a beautiful filler in your hanging baskets. They also make beautiful houseplants.

Add to your list