Bidens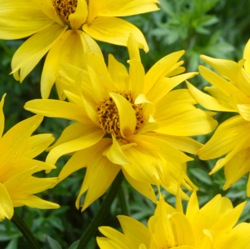 Bidens is a genus of flowering plants closely related to the sunflower and coreopsis. Its common names include the Apache beggartick or fern-leaved beggartick.
Golden yellow, star-shaped flowers with finely cut foliage.
Good for baskets, pots, accents, borders or as a groundcover.
Very vigorous grower. Heat tolerant; but keep soil moist.

Add to your list