Products
We specialize in carrying over 1,200 varieties of basic and specialty plants to suit your every need. Our selection includes 275 perennials, 650 annuals, 150 Vegetables and Fruits, 20 Herbs, 75 trees and 100 shrubs. We also carry a wide selection of pottery and baskets.
Each year, we test dozens of new varieties for their beauty and stamina before adding them to our more permanent collection. If you have a request for a variety you would like to purchase, drop us a quick line or mention it to Marion when you see him at the greenhouse. We will do our best to find the plant and add it to our selection.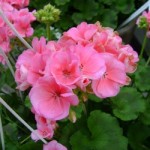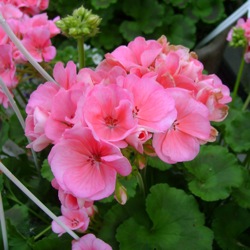 Annuals
We carry nearly 650 varieties of annuals, which belong to about 135 different species. An annual is a plant that germinates, grows, flowers and dies in one growing season. Under our list of annuals, you will also find tender perennials that are grown as annuals in SD. Annuals are an excellent choice for the areas of your flowerbed where you love to keep variety and change the pace each year.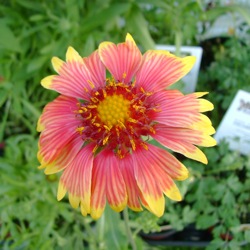 Perennials
We carry over 275 varieties of perennials, belonging to 85 species. Perennials are plants that grow, flower and reproduce over a several year period. They are an excellent choice for long term gardening solutions. Many perennials do not bloom all season and should be planted with a plan, so a part of your garden is in bloom throughout the season. You will find tender perennials listed among the annuals.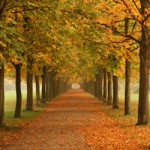 Trees and Shrubs
We carry over 75 varieties of trees and 45 varieties of shrubs. Interestingly enough, trees are defined as a perennial woody plant that grows to at least nine feet high or the trunk to a diameter of 2.5 inches. Our selection includes fruit, deciduous and evergreen trees. Shrubs include roses, peonies, magnolias and dogwoods. Enjoy trees, but not planting trees? We can do that for you! Talk to Marion at the greenhouse or call (605) 680-3224.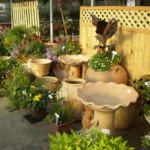 Pottery
We carry a large variety of pottery, containers and garden accent items. They can be purchased filled with plants or empty and ready for your creativity. Our pots are sure to brighten your patio with an abundance of brilliant blooms or a bright array of leaves. Besides pottery, we carry a variety of wooden furniture; most, of which, is handmade. Visit this page to view a variety of options. Call for this year's availability.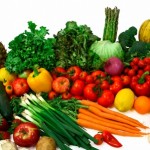 Fruits and Vegetables
The very best thing about plants is that we can eat them! Part of nearly every meal comes from a plant source. The source of much needed high intensity energy in the human body, they also provide an abundance of vitamins and minerals. We carry about 150 varieties of fruits and vegetables, plus fruit trees and shrubs. For a list of fruit trees, see "Trees and Shrubs."

Add to your list