Did you know plants do most of their growing between 4 AM and 7 AM?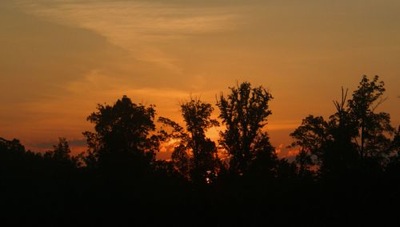 As many farmers are aware, plants do most of their growing in the late night and early morning hours. We notice this in the greenhouse in our germination chamber. Want to literally see a plant sprout? Visit our germination chamber between 4 and 7 am. There is a good chance you will not need as much patience there as somewhere else!
Why? Scientists have discovered that plants have three genes that regulate their biological clock. These three genes produce a certain protein complex that regulates plant growth. The biological activity of these genes peak in early evening. By mutating the genes separately, scientists have discovered this complex makes plants grow more slowly than if these genes are removed.
Is the research relevant to the typical gardener? Probably not. Though two of the three genes can help flowers bloom earlier. Scientists mainly pursue this research to see if they can develop a way for commercial food sources such as corn to produce more efficiently.
Why do plants choose late night and early morning as a time to grow? Scientists remain unsure, but it may be due to the plants collecting their resources during the day through photosynthesis and using those resources at night to grow.
Information gathered from a July 13, 2011 article on the University of California San Diego's website.
Add to your list